Tour Overview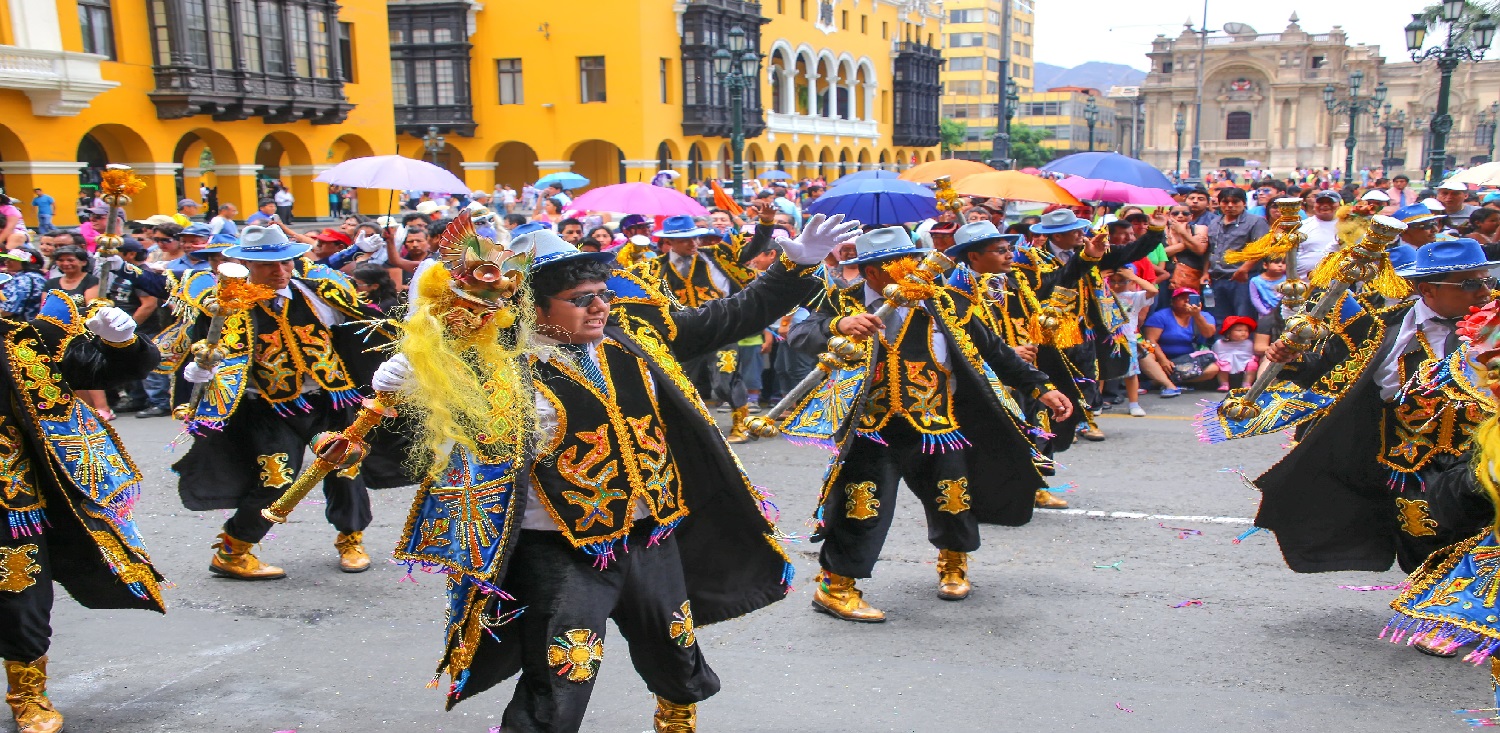 ---
DAY 1 Sunday
LIMA
Arrival in Lima, meet and greet at the airport, transfer to your hotel. Stay in Lima.
---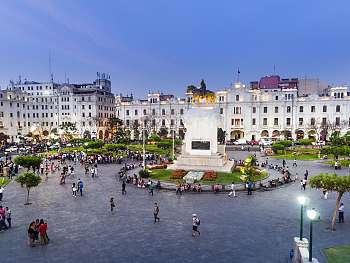 DAY 2 Monday
LIMA
In the morning we will have a tour through Lima's streets and plazas. Starting at the Love Park in Miraflores, with a spectacular view of the Pacific Ocean, and then heading to the Huaca Pucllana, ceremonial center of the Lima culture. Later we will go to San Isidro, financial center of the city. After this, we go on to the Main Square where the Government Palace and the Town Hall are located. We will visit the Cathedral and explore the Santo Domingo Convent, along which corridors San Martin de Porras and San Rosa de Lima used to walk around in 17th century, and where their remains rest today. In the afternoon, we will visit the spectacular Larco Museum, which is considered one of the main attractions of Lima. Then, we will take a break to enjoy a drink made of Pisco, our flagship liquor, in a traditional tavern in Pueblo Libre to later head to the Park of the Reserve to enter the Magic Water Tour, the newest entertainment icon in the city, comprised of 13 water fountains that provide a mixture of color, illusion and fantasy. Overnight in Lima. (Breakfast)
---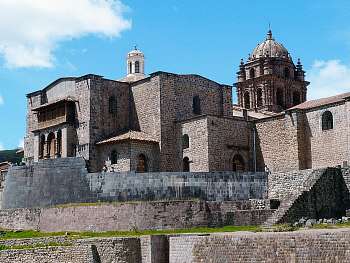 DAY 3 Tuesday
LIMA / CUSCO
Transfer to the airport and flight to Cusco. On arrival, meet and greet, transfer to your hotel. In the afternoon, we will start our Imperial Cusco city tour visiting the Sacsayhuaman Archaeological Park, an impressive fortress of colossal dimensions with rocks that are up to 4 meters tall and surrounded by beautiful views blending together perfectly. Then we will continue to explore Q'enqo, the Puma shrine, and see the sacrificial altar embedded inside a rock cave and Tambomachay and its sacred fountains of life. On the route, we will have a panoramic view of Puca Pucará watchtower which guarded the city entrance. After this, we will visit the Korikancha temple, Inti God shrine, on which the Santo Domingo church was built. According to the chronicles, this temple was completely covered in gold in Inca times. Finally, we will go to the Main Square in order to visit the Cathedral and its valuable and beautiful colonial masterpieces such as The Cross which arrived along with the first conquers. Stay in Cusco. (Dinner)
---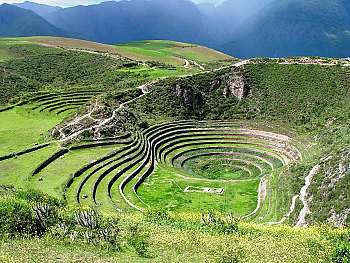 DAY 4 Wednesday
CUSCO / SACRED VALLEY / CUSCO
The Sacred Valley of the Incas is waiting for you. Today we will explore the Pisac Market with enough free time to go around and buy handcrafts and if you feel like tasting something traditional, stop by the wood ovens for a delicious empanada or a piece of bread. Lunch at a local restaurant. In the afternoon, our tour continues to Ollantaytambo, a small town full of local color and inhabited since Inca times in which we will visit the main temple used as a fortress during the Inca resistance. Breathtaking views for amazing pictures. Stay in Cusco. (Breakfast & Lunch)
---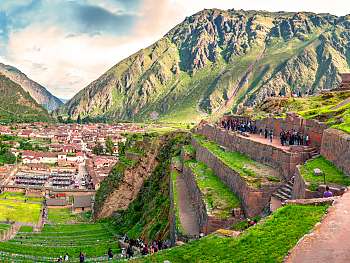 DAY 5 Thursday
PISCACUCHO / HUAYLLABAMBA
Let the big adventure begin! After our hotel pick up we will go to Piscacucho (2,750 m/9,022 ft.), at Km. 82 on the tracks to enter the Inca Trail. Our trip will start with a slow pace walk to get used to the trail. We will be able to see the beautiful snowcapped mountain Veronica and we'll get to a natural viewpoint from where we will see the archaeological site of Llaqtapata. Our first campsite will take place at Huayllabamba (3,000 m /9,842 ft.) (Breakfast, Lunch & Dinner)
Distance: 12 km. / 7.45 mi.
Estimated time: 5-6 hrs.
Maximum altitude reached: 3,000 mt. / 9,842 ft.
Campsite: Huayllabamba (3,000 mt. / 9,842 ft.)
Highlights: Panoramic view of Llaqtapata and Veronica snowcapped mountain.
---
DAY 6 Friday
HUAYLLABAMB / LLULLUCHAPAMP / WARMIWANUSCA / P ACAYMAYO
The most intense day of the Inca Trail is here so make sure to bring some extra sugary sweets in your pocket for extra energy. We will walk through the Valley of Huayllabamba while we observe the ecological changes of going from the highlands to the plateau. In Yunca Chimpa we start the ascent to Llulluchapampa (3,750 mt. / 12,303 ft.). While we enjoy a refreshing snack, the Huayanay Valley is in front of us, and the challenge of the day: the defiant Warmiwañusca mountain pass (4,200 mt. / 13,799 ft.), also known as "Dead Woman" mountain pass. If we are lucky we´ll get to see the beautiful hummingbirds and sparrows that live in the area. Finally it is time to descend to our campsite in Pacaymayo (3,600 mt. / 11,811 ft.) for lunch and rest after this challenging day. (Breakfast, Lunch & Dinner)
Distance: 11 Km. / 6.83 mi.
Estimated time: 6-7 hrs.
Maximum altitude reached: 4,200 mt. / 13,799 ft.
Campsite: Pacaymayo (3,600 mt. / 11,811 ft.)
Highlights: Warmiwañusca mountain pass.
---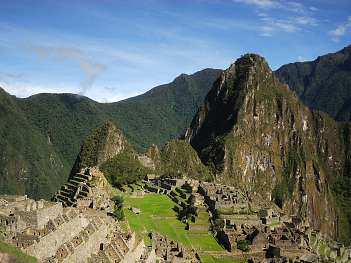 DAY 7 Saturday
RUNCURACAY / SAYACMARCA / PHUYUPATAMARCA / WINAYWAYNA
A day filled with archaeological sites in our trail, the longest but also the most impressive and least difficult day. We will ascend to the Runcuracay mountain pass (3,860 mt. / 12,664 ft.) to see the archaeological complex of the same name to later continue to the Sayacmarca Inca fortress (3,580 mt. / 11,745 ft.). After lunch, it's time to cross the Phuyupatamarca mountain pass (3,700 mt. / 12,139 ft.). In this area we will see the best preserved Inca complex in all the Inca Trail, whose name in English translates to "over the clouds". After a well deserved rest, we will continue to Wiñaywayna (2,650 mt. / 8,694 ft.), an impressive Inca complex with numerous agricultural terraces and religious and urban areas. This will be end of the day for us; we will set camp and enjoy our farewell dinner. There are public restrooms and hot showers. If not too tired, unlikely though, there's a youth lodge for those not ready for bed yet. (Breakfast, Lunch & Dinner)
Distance: 16 km. / 9.93 mi.
Estimated time: 8 hrs.
Maximum altitude reached: 3,860 mt. / 12,664 ft.
Campsite: Wiñaywayna (2,650 mt. / 8,694 ft.)
Highlights: Runcuracay, Sayacmarca, Phuyupatamarca and Wiñaywayna.
---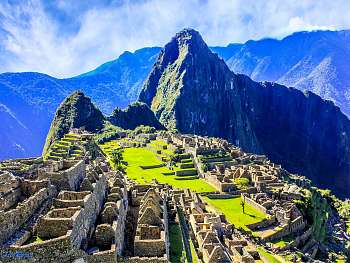 DAY 8 Sunday
WINAYWAYNA / INTIPUNKU / MACHU PICCHU / CUSCO
We are getting closer to our main objective. We'll get up at dawn to ascend through a narrow way of steps until we get to Intipunku or the Door of the Sun (2,720 mt. / 8,923 ft.) and get a first glance of Machu Picchu (2,450 mt. / 8,038 ft.) at sunrise, a memorable experience to capture in pictures. We will then go down for a guided tour of the fortress and the opportunity to learn and see everything there is to see of one of the Seven Wonders of the World. At the arranged time, we will return to Cusco by train and will be transferred to the hotel. Overnight stay in Cusco. (Breakfast & Lunch)
Distance: 4km. / 2.48 mi.
Estimated time: 2 hrs.
Maximum altitude reached: 2,720 mt. / 8,923 ft.
Highlights: Intipunku and Machu Picchu.
---
DAY 9 Monday
CUSCO / LIMA
Departure transfer. (Breakfast)
---
Dates & Rates
---
Departure date
Start Date
End Date
Starting At
Double Price
Single Price
Child Price
Book
27 Oct 2019
27 Oct 2019
04 Nov 2019
$1869
$2279
$1675
BOOKBOOK THIS TOUR
10 Nov 2019
10 Nov 2019
18 Nov 2019
$1869
$2279
$1675
BOOKBOOK THIS TOUR
24 Nov 2019
24 Nov 2019
02 Dec 2019
$1869
$2279
$1675
BOOKBOOK THIS TOUR
08 Dec 2019
08 Dec 2019
16 Dec 2019
$1869
$2279
$1675
BOOKBOOK THIS TOUR
* All prices in USD
Inclusions
---
INKA TRAIL PACKAGE INCLUDES
Pre-departure briefing and

meet and greet at the airport, transfer to your hotel.

Collection from your hotel in the morning and transfer in private transport to starting point of the trail.

Inca Trail and Machu Picchu entrance fee.

Tents.

Sleeping bags

Dining tent with tables and chairs.

Kitchen tent.

English speaking professional and official tourist guide.

Chef and cooking equipment.

Porters (to carry tents, food and cooking equipment).

Accommodation for all our staff.

Meals (04B, 03L, 03D + daily morning snack + daily tea service except last day). Vegetarian or special menus are available at no extra cost.

Others: hot water every morning and evening for washing purposes / boiled water to fill in your water bottle every morning and night, and at lunch time if requested with enough time ahead.

First-aid kit.

Bus ticket from Machupicchu ruins down to the village of Aguas Calientes.

Train ticket from Aguas Calientes to Cusco.

Transfer train station-hotel in Cusco.
INKA TRAIL PACKAGE DOES NOT INCLUDE
Visit to the hot springs in Aguas Calientes.

Tips.

Porters to carry personal gear.
Prices do not include
 International and domestic air tickets.
 Airport taxes (USD 9.40 domestic flights and USD 30.74 international flights / Subject to modification without prior notification).
 Insurance.
 Personal expenses, beverages in meals.
 Tips for guides, driver or waitress.
General Conditions
Important
 Subject to availability.
 Does not apply during Easter, Inti Raymi (June 22-26) and our national holidays (July 28-29).
 Services in English or Spanish.
 Children rates:
Children of 2 to 5 years can apply rate sharing bed w/parents.
 Hotels only allow one child sharing bed w/parents in a double room.
 In order to purchase entrance fees, train tickets, etc, at child rate we must have in advance copy of passport, otherwise we cannot apply child rate.
 Hotels have been quoted without the IGV (Peruvian tax), exoneration applied to foreigners (non-Peruvian residents). In order to apply for this exoneration it is required to show a copy of your passport together with the entrance seal to Peru and the Andean migration card (which is given on the plane upon entering the country) sealed by the airport Immigration Services representative. In case of cancellation, this 18% should be added to the amount quoted.

Important about the Inca Trail:
 Bookings will only be guaranteed by when providing full names, nationalities, date of birth, gender and passport numbers of passengers. Also we require a deposit of 35% of the total cost of the package.
* In case you book a porter, we also require a deposit of 35%.
 All Inca Trail departures are subject to government space availability.
 Since the Inca Trail has a maximum allowance of 500 people per day (including passengers and agency staff), we strongly recommend to make your bookings as much in advance as possible to make sure you will find spaces on the desired departure date. We are already receiving bookings for departures scheduled as far as one year prior to the trek departure date, so if you wish to travel with us to the Inca Trail, please make sure to confirm your booking as soon as possible. Otherwise, we have also available alternative routes of equally awesome beauty and interest to offer to you.
 In case of cancellation by the client, please note that the deposit is non-refundable. The deposit is used to purchase the space within the group and once a space is purchased it cannot be resold afterwards.
 In case of cancellation by the client, the following refund policies apply:
 Cancellation up to 21 days prior to departure: loss of program deposit.
 Cancellation between 20 – 15 days: 50% as penalty.
 Cancellation between 14 days and the departure date: will be considered a No Show and no refund will be applicable.

We recommend for the Inka trail:
 A backpack with a change of clothes for the whole period of the trek
 Rain gear (jacket and pants if available) or rain poncho (plastic ponchos can be purchased in Cusco)
 Strong footwear, waterproof trekking boots recommended
 Sandals or jogging shoes for a higher comfort while at camp
 Warm clothes, including jacket, fleeces. Thermal clothing is also recommended, especially for sleeping
 Flashlight/headlamp and batteries
 Camera, films and batteries (batteries consume more quickly under cold conditions)
 Hat or cap to protect you from the sun, rain and cold
 Sun block
 After-sun cream or hydrating cream for face and body
 Insect repellent – minimum recommended 20% DEET – no malaria risk has been reported
 Handkerchiefs
 Toilet paper
 Snacks: biscuits, energy bars, chocolate, raw fruits, muesli, etc. Please note that we do provide a daily morning snack and our meal service is very complete and well supplied. This recommendation applies for all clients being used to a specific snack, as it may happen that it is not included in our selection
 Water container and water for the first morning. Important notice: plastic water bottles are no longer allowed into the Inca Trail. Plastic water containers (ie. Nalgene) or metal ones are recommended
 Optionally: water- sterilizing tablets in case you pick up water from streams or rivers along the route. Small towel.
 Swimsuit (if you wish to go to the hot springs in Aguas Calientes)
 Cash in soles and/or US$
 Original passport

Optional: walking sticks or poles (rubber covers required in order not to damage the Inca Trail).
HOTELS
LIMA
Comfort Class: El Tambo I

Tourist Class: El Tambo II

Tourist Superior Class: Allpa Hotel and Suites.

First Class: Casa Andina Select

First Class Plus: Dazzler

Deluxe Class: Swissotel

Top Deluxe Class: JW Marriott
CUSCO
Comfort Class: Anden Inca

Tourist Class: San Agustin Internacional

Tourist Superior Class: Casa Andina Koricancha

First Class: Jose Antonio

First Class Plus: Costa del Sol Ramada

Deluxe Class: Libertador Palacio del Inka

Top Deluxe Class: JW Marriott